Jollibee is a hugely popular fast food chain in the Philippines, best known for its mouthwatering fried Chickenjoy chicken. This article covers Jollibee's latest menu items and prices for 2023, including their signature burgers, noodle dishes, rice meals, pies, and more.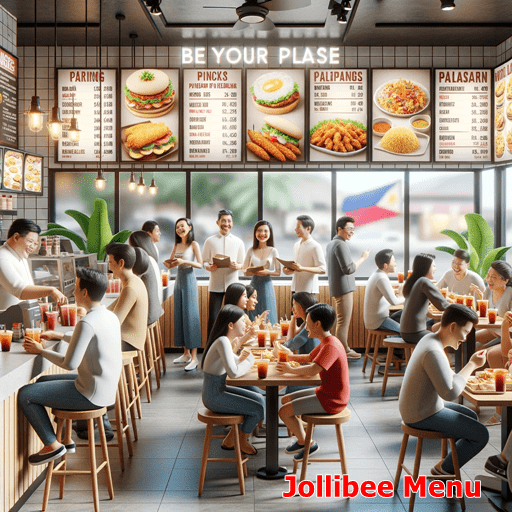 Overview of Jollibee Menu
Jollibee serves up classic American-style burgers and fried chicken with a distinct Filipino twist. Some signature items on their menu include:
Chickenjoy – Crispy fried chicken, their most famous menu item. Offered in original and spicy flavors.
Jolly Spaghetti – Sweet-style spaghetti with sliced hotdogs and ground meat sauce.
Yumburger – Their flagship hamburger with a savory beef patty, ketchup, and pickles.
Palabok – Rice noodles with shrimp sauce, crushed chicharon, egg, and chicken.
Halo-Halo – A colorful shaved ice dessert with various toppings and sweetened milk.
Jollibee Bestsellers
Here are some of Jollibee's most popular menu items that have gained a cult following:
Chickenjoy
This is Jollibee's iconic fried chicken offering, pressure-fried to perfection for a crispy exterior and juicy meat. Prices start at $2.99 for 1 pc.
The 2-pc Chickenjoy Solo meal with rice, drink, and Jolly Spaghetti costs $5.99. A 6-pc bucket is $12.99. You can get it in the original recipe or spicy.
Jolly Spaghetti
Sweet Filipino-style spaghetti with sliced hotdog and ground meat sauce. The Solo regular order is $3.29.
Yumburger
Jollibee's signature hamburger features a thick beef patty with ketchup, pickles, and onion. The Solo Yumburger price is $1.99.
Palabok Fiesta
Rice noodles served with shrimp sauce, crushed chicharon, chicken strips, egg, and atchara. Solo Palabok Fiesta is $3.19.
Jollibee Chickenjoy Buckets & Family Meals
Jollibee offers chicken buckets and affordable combo meals to feed the whole family:
6-pc Chickenjoy bucket – $12.99
10-pc Chickenjoy bucket – $19.99
22-pc Chickenjoy bucket – $39.99
Chickenjoy & Spaghetti Family Meal (4 pcs chicken + 2 spaghetti) – $15.99
Palabok Fiesta Family Meal (2 regular Palabok + 1 pc chicken + burger steak) – $15.99
Jollibee Meal Combos
Jollibee has combo meals featuring favorites like burgers, chicken, and spaghetti starting at $5.49:
1-pc Chickenjoy with Spaghetti
Yumburger with Spaghetti
Burger Steak with Rice and Drink
1-pc Chickenjoy Solo with Rice and Drink
Yumburger Solo with Fries and Drink
Jollibee A La Carte Menu Items
Aside from combo meals, Jollibee also offers a la carte menu items:
French Fries – $1.99
Jolly Hotdog – $1.59
Burger Steak – $3.49
Pie (flavors like Apple or Peach Mango) – $1.99
Coke Float – $2.49
Halo Halo – $2.99
Buko Pandan – $2.49
Jolly Twirl (chocolate sundae) – $1.59
Jollibee Nutrition & Allergen Information
Jollibee provides nutrition info like calories, carbs, fat, etc on their website. Customers with food allergies need to be aware that items are prepared in shared kitchens and cross-contamination is possible.
So visit your local Jollibee today to enjoy delicious fried chicken, burgers, noodles, and more! Their menu offers tasty options from budget-friendly solo meals to family bundles and combos.