Are you a sandwich lover wondering, "How much is a Subway sandwich?" You've come to the right place! This comprehensive guide will answer all your burning questions and more. Let's dive in!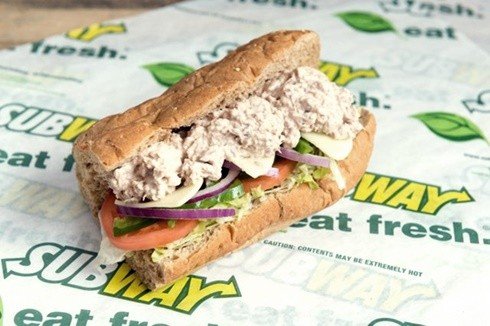 ---
How Much is a Subway Sandwich?
Subway offers a variety of sandwiches, ranging from the classic Turkey Breast to the indulgent Steak and cheese. Prices can vary based on location and customization but generally start at around $5 for a 6-inch sub and $8 for a footlong.
---
Factors Affecting the Price
Location
The cost of a Subway sandwich can vary depending on the location. Urban areas may have slightly higher prices due to increased operational costs.
Customization
Adding extra cheese, meat, or premium toppings like avocado will increase the price.
Seasonal Offers
Subway often has seasonal promotions, so keep an eye out for discounts and special offers.
---
How to Get the Best Value for Your Money
Meal Deals: Opt for a meal deal to get a drink and side at a discounted price.
Coupons and Loyalty Programs: Subway offers various coupons and has a loyalty program that can help you save money.
Limited-Time Offers: Take advantage of limited-time offers and special promotions.
---
Expert Tips for the Ultimate Subway Experience
Go for the Footlong: It's generally more cost-effective than two 6-inch subs.
Customize Wisely: Choose your toppings carefully to maximize flavor without breaking the bank.
Ask for the 'Sub of the Day': This is usually a discounted item and a great way to try something new.
---
Frequently Asked Questions
How much is a Subway meal deal?
A Subway meal deal typically costs around $10 and includes a footlong sub, a drink, and a side.
Are there any hidden fees?
No, Subway is transparent about their pricing, but remember that sales tax will be added to the final bill.
Can I get a discount for ordering in bulk?
Yes, Subway offers catering services at discounted rates for large orders.
---
Conclusion
So, how much is a Subway sandwich? The answer varies, but armed with this guide, you're well-equipped to get the best bang for your buck. Happy eating!